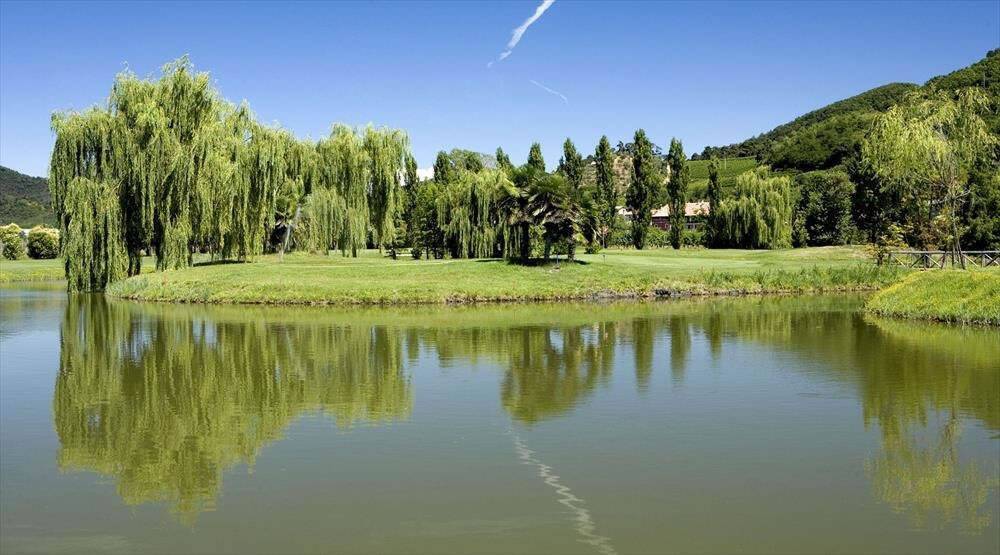 Course Guide
The course of Golf Galzignano is designed by architect Marco Croze and was opened in 1999.
The Golf Course Galzignano represents the fourth course situated against the enchanting backdrop of the Colli Euganei. Our 9-hole course which is 2,048m long boasts an exclusive design enriched by water hazards and small lakes for a challenging and exciting course. For example, the tee of hole 4 is situated in the middle of a lake while the Green of hole 9 appears to float, as it is surrounded by water.
It is a 9-hole par 31 course, divided into 6 par 3, 2 par 4 and 1 par 5.