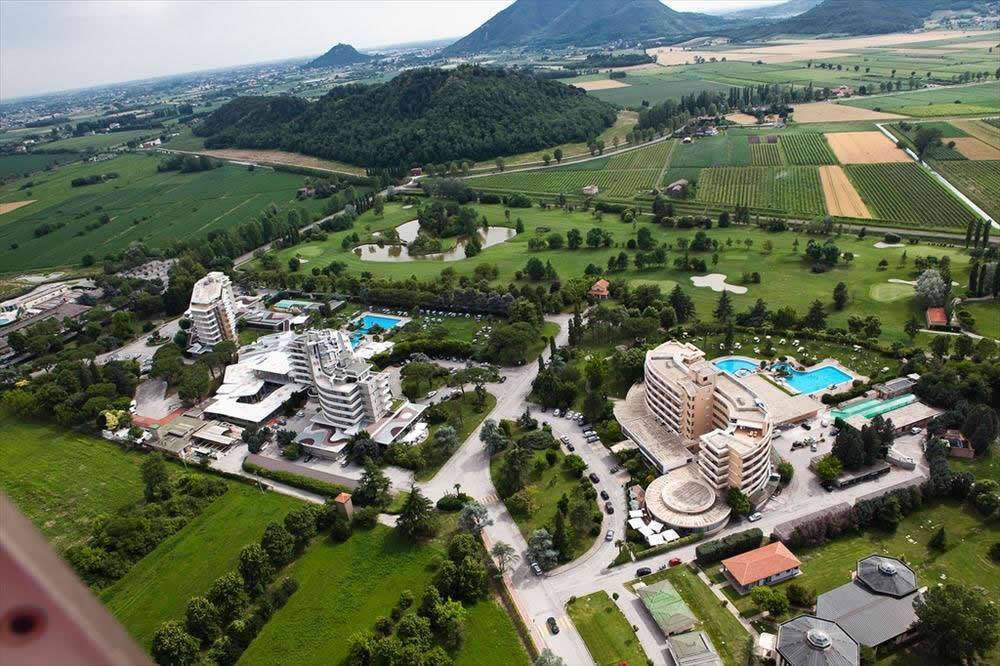 Golf Terme di Galzignano
A park that becomes a golf course: that's what makes our 9-hole course so unique, surrounded by hills where absolute quiet is the soundtrack to every round. A natural oasis of wellbeing and relaxation in the heart of Veneto. It is situated in the most beautiful and evocative part of the Colli Euganei, one of the most important thermal sites in Europe, just a few kilometres from Venice.
The Golf Club is an integral part of the Radisson Blu Spa & Golf Resort Padova; you will be welcomed to its marvellous 350,000 m² natural park and the absolute elegance of its three four-star hotels, SPA, wellbeing centre, indoor and autdoor thermal pools and clay tennis courts. The ideal destination for a holiday of wellbeing, sport and relaxation, for corporate meetings and events in an incredible setting, or discovery of the cultural treasures of the nearby cities of art - some of Italy's most beautiful - such as Venice, Ferrara, Padua, Vicenza, Verona or the medieval village of Arquà Petrarca with the home of the great poet Francesco Petrarca and the nearby walled medieval cities of Este and Montagnana.